ABOUT US
DW8 Dental Care is a dental clinic located in the South of Jakarta on the 2nd Floor of Dharmawangsa Squre City Walk. It's designed with modern interiors and equipped with advanced dental equipment to deliver exceptional dental services to achieve everlasting smiles. Apart from offering a full range of dental services, the clinic is home to highly-professional, licensed and well trained dentists who will give the focused attention you deserve and the advice on dental treatment options that suits you best. Dentists, staff and laboratory technicians all work to fulfill and achieve one goal: improve your oral well-being.
WHAT TO EXPECT
Great Customer Service
Exceptional Hygiene. We utilize the best standards in sterilization and the best equipment in sterilization. In addition, we use disposable material as much as possible
We are equipped with best and latest technology in the dental industry
All our staff are highly experienced, licensed and professional
Our exams are extremely comprehensive and will give you detailed treatment on oral health care and also suggestions on how to improve your smile
Each patient will receive detailed explanation of their treatment plan and feasible options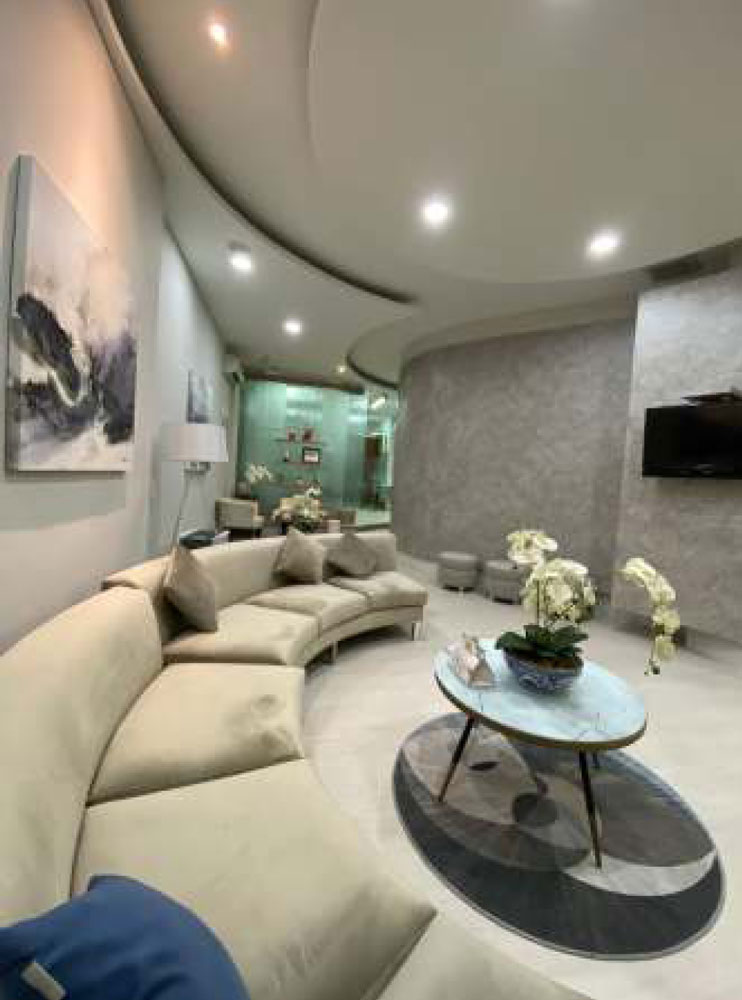 OUR PHILOSOPHY
We practice painless dentistry as much as possible. In addition we try to minimize discomfort during our treatments
Complete the treatment plan in as minimal dental visits as possible
We encourage customer enquiries to feel comfortable prior to starting any procedure
WHAT SO SPECIAL
You are in control. If you are experience any discomfort during any dental procedure, just raise your hand and our doctors will stop and address your concern
We are very passionate about our work. All dental procedures are performed with extreme caution and accuracy
We provide one hand piece for one patient to make sure there is no cross infection
OUR SERVICES
Prevention of dental and oral diseases is our priority of our services and emphasis on the individual prevention programs is given which is then proceeded with routine care in which our patients present to our clinics on a regular basis of 3-6 months for scaling to preserve their dental and gingival health.
---
Read more
STERILIZATION CONTROL
Sterilization control are set up to provide a clean, disinfected environment for each patient in ensuring that all rooms and equipment are properly set up and sterilized daily and after each use. Initiatives taken for a clean and safe environment include details including filtered water, disposable items, hand hygiene adherence and how general or infectious waste is disposed are looked at.
STERILIZATION PROCESSES & FLOWS
Dental instruments are precision tools which require regular maintenance. All our equipments and instruments are maintained and sterilised according to international standards using CE certified sterilisation machines. Our clinical handpieces, dental units and other machines are selected not only for their technological advancements but also for their specific design focus on sterilization approaches.
Our dental appliances are individually packed and sealed by our impulse autosealer machine then autoclaved by our pre-vacuumed autoclave units in viewpacks for each patient. Every pack of dental appliances are dated to uphold high standards of sterilisation.
Extra steps are taken to ensure all our equipments are properly and fully sterilized. Our autoclave machines are tested daily for its effectiveness. Separate sterilization machines are kept for autoclaving instruments and clinical handpieces. Please see our sterilization machines and technologies for more details on our concentrated focus with regards to the area of sterilization. After instruments are autoclaved, instrument are re-checked, packed, and stored in a separate clean area.
DENTAL INSTRUMENTS & EQUIPMENTS CLEANLINESS
Dental instruments at DW8 Dental Care undergo several rounds of processing to ensure total safety and total sterilization has been met. Dental instruments are initially soak in rapid multi-enzyme detergent for pre-disinfectant cleaning. The enzymes digest all human secretions including blood, saliva, proteins, carbohydrates, lipids and mucopolysaccharides that carries possible bacteria and viruses. Thereafter, the instruments are placed in ultrasonic machines to clean and remove tiny or invisible dirt trapped in instrument corners or spiral.
At every stage of our dental instrument sterilization process, indicators and measurement monitoring are done to double check and re-confirm that instruments are sterile and our sterilization machines are performing.
TECHNOLOGIES
DIGITAL 3D DENTAL IMAGING
The Digital 3D Dental Imaging is one of the most advance digital imaging x-ray machines on the market. Its machine designed to obtain complete information on patient anatomy
Precise & Sharp Digital Imaging On-site
DW8 is one of the few dental clinics in Jakarta with its own 3D imaging machine, enable faster treatment diagnoses without the need of being referred to a secondary x-ray center
The 3D imaging concept performs everything from the minutest detail to full maxillofacial image. The possibility to select the imaging area according to the actual imaging need increases effectiveness and reduces the patient dose. offers a solution for the most demanding imaging needs, producing various imaging sizes with one 3D imaging concept – an ideal imaging size for different maxillofacial applications is at hand at all times